If you're planning a staycation, or just want to spend extra time enjoying the sunshine in your suburban garden this summer, find out how to create your very own oasis in our helpful how-to guide.
Experiment With Tiles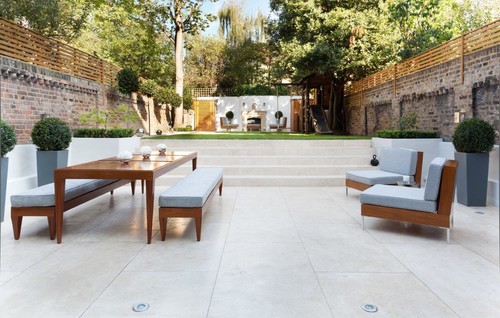 You might be mistaken for comparing garden tiles to that of a 1960's Spanish villa; terracotta in colour, with a rough cut feel. Make way for modern luxurious slate, all the glamour of the Spanish riviera, minus anything that resembles terracotta.
Embrace Outdoor Dining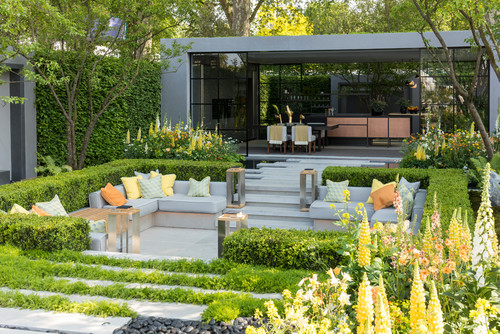 With a rainy start to the British summer, there's one thing it has led us to, and that's to follow the sunshine.
You can easily create your very own sun-trap by adding outdoor sofas and chairs to add new purpose to a patch on your lawn.
Change The Layout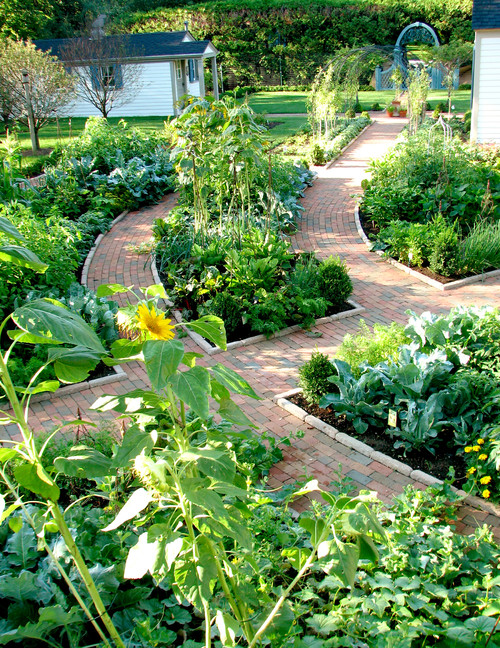 If mazes are something you find yourself contemplating, why not mix it up with an alternate layout in your garden? Keep guests at bay with an intertwining maze leading you through the garden path and beyond, into your very own wonderland.
Add Lighting For Ambience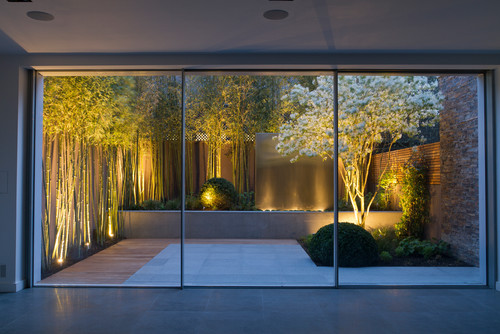 Lighting is something that can enhance a garden, whatever the weather. Adding bulbs or spotlights around fencing can make a space feel larger too.
Invest In A Water Feature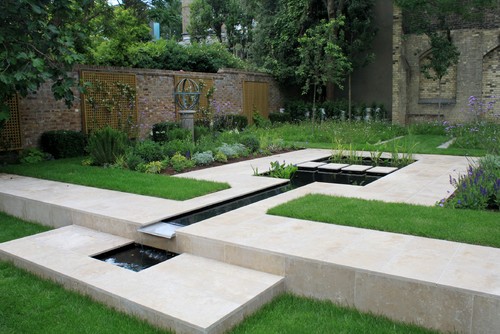 Water is one of nature's primary elements, and there's something about water that reflects calm - just what you need to sit back and unwind on a sunny day.
Take Inspiration From The Rainforest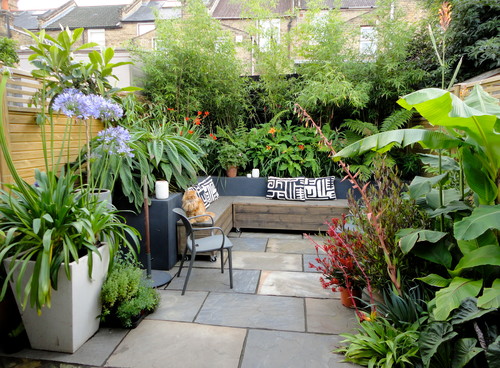 Your garden can truly be your sanctuary if you surround yourself with all of nature's elements - and plants are an easy way to get the jungle vibe. Choose large, green leafy plants that will fill your garden and create your own Peruvian jungle.
Build Up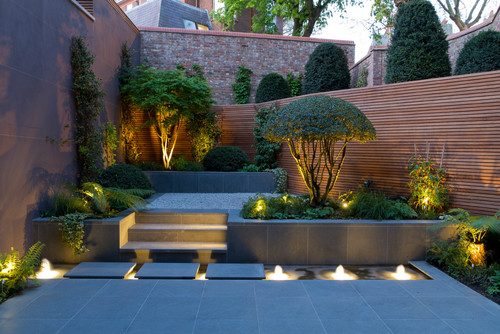 If you're stuck for space in a garden, never fear. Adding levels by building up with steps can prove a wonderful feature in a garden. You can corner off new spaces for seating or lounging by levelling up your garden.
We hope you enjoyed our guide to updating your garden ready for summer! If the idea of gardening has got you in the mood for decorating, check out our collection of botanical art prints and bring nature indoors. Art is a great way to update your interiors and can truly brighten your space.
If you have recently renovated your garden and have any tips for us, please get in touch. We'd love to hear from you.