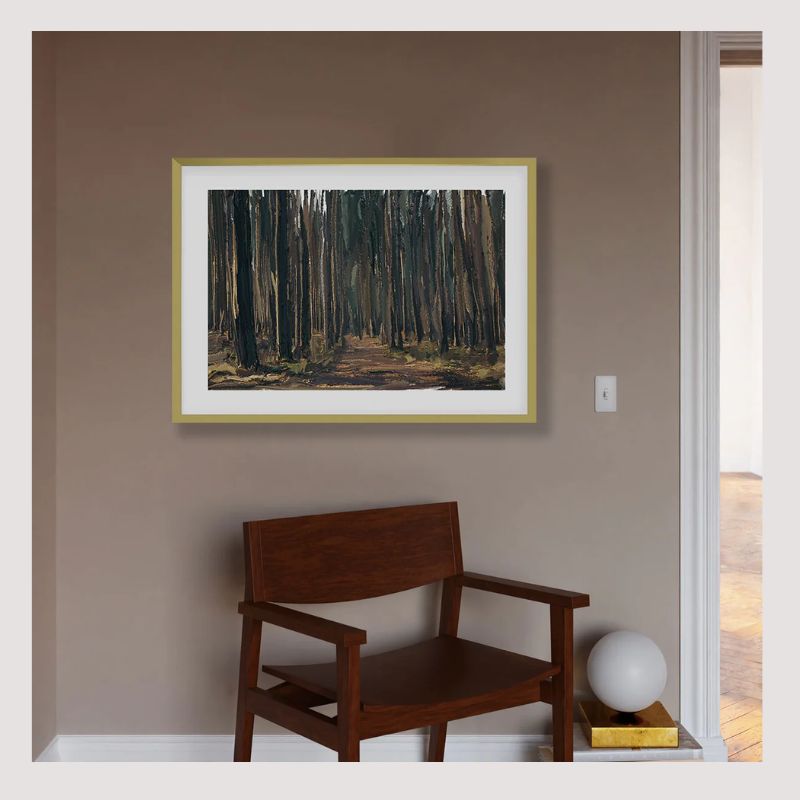 Solid Wood Frames Handmade In Britain
Our beautiful range of solid wood frames are handmade in the UK by our professional framing team with over 20 years experience in quality craftsmanship.
Handmade The Way It Should Be If you are looking for a high quality wooden picture frame for a piece of art, photograph, certificate or other special piece, you have come to the right place.
Discover Premium Frames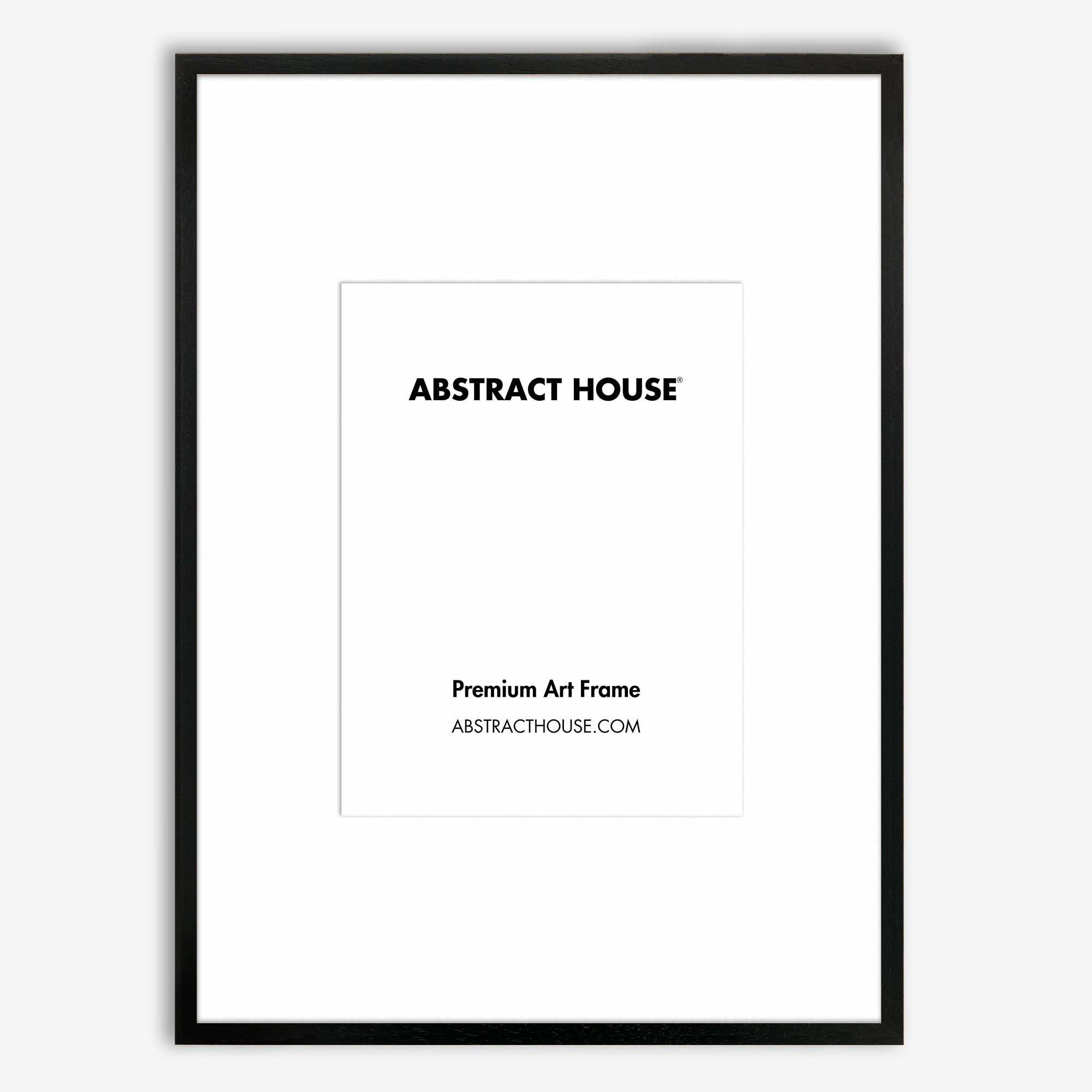 Guild Of Fine Art Member.
The wooden frames are framed to Guild Of Fine Art standards, which represent only the highest quality wooden frames made in Britain. Abstract House is a proud  member of the Guild Of Fine Art since 2021.
Real Glass - Zero Plastic 
All frames include glass glazing. The frames also come with a solid wood backboard, and are strung on the back with cord for a premium luxury finish. 
The frames come ready to hang, with all hanging accessories included.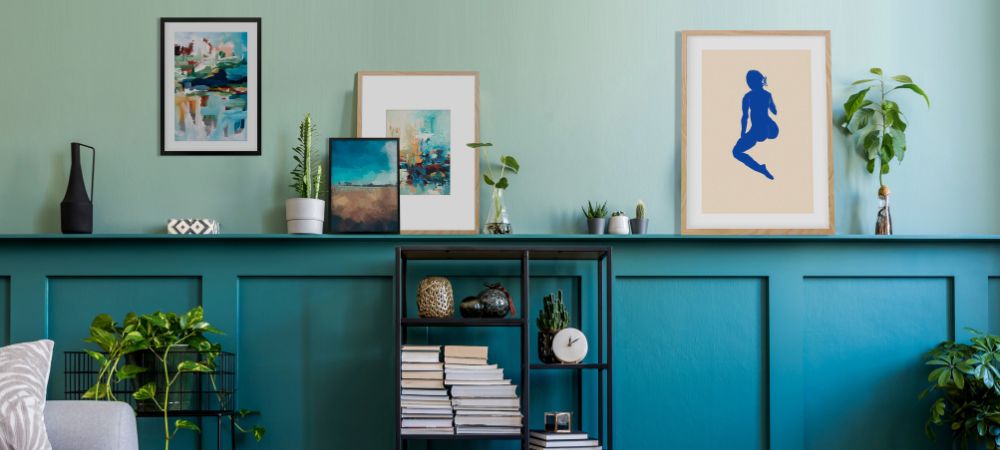 Eco Friendly Wooden Frames
We produce all of our frames in-house on demand to ensure we do our bit to help protect our forests and wildlife. Learn more about our sustainable efforts
The wooden mouldings we use to create the frames are FSC certified along with our mount board that is made sustainably in the lake district. 
Shop Our Sustainable Frames
Discover our most popular frames perfect for fine art prints and limited edition artwork.
Our Most Popular Frames
Shop all Frames
Choosing The Right Frame
When it comes to displaying fine art, the right frame can make all the difference. Not only does it protect your artwork, but it also enhances its beauty and adds a touch of elegance to any space. At Abstract House, we take pride in offering the best frames for fine art that are made with solid wood in London, using premium sustainable materials. Let's explore why our frames are the perfect choice for your valuable masterpieces.
Find The Perfect Frame
1. Superior Quality: Our frames are crafted with utmost precision and attention to detail. Each piece is made with solid wood, ensuring durability and longevity.

2. Eco-Friendly Materials: We understand the importance of sustainability in today's world. That's why our frames are made using premium sustainable materials, minimizing the impact on the environment.

3. Enhance Your Artwork: Our frames are designed to complement and enhance the beauty of your fine art. With various styles and finishes available, you can find the perfect frame to showcase your masterpiece.
The Benefits of Solid Wood Frames

1. Timeless Elegance: Solid wood frames exude a timeless elegance that can elevate any artwork. The natural grain and texture of the wood add depth and character to your piece.

2. Durability: Unlike synthetic materials, solid wood frames are built to last. They can withstand the test of time and protect your artwork for years to come.

3. Versatility: Wood frames can seamlessly blend with any style of artwork or interior decor. Whether you have a classic painting or a contemporary photograph, a solid wood frame will enhance its visual appeal.
1. UV Protection: Our frames are equipped with an optional UV-resistant glass, which helps protect your artwork from harmful ultraviolet rays. This feature prevents fading and ensures that your masterpiece retains its vibrant colors.

2. Conservation Grade Materials: We understand the importance of preserving your artwork for future generations. That's why our frames are made with conservation-grade materials, ensuring the longevity of your fine art.
When it comes to framing your fine art, don't settle for anything less than the best. Our frames, made with solid wood in London using premium sustainable materials, offer superior quality, eco-friendliness, and the perfect enhancement for your valuable masterpieces. Trust Abstract House to provide you with frames that not only protect your artwork but also elevate its beauty to new heights.
Contact Us
Do you have any questions?
Get in touch today and let us help you find the perfect frame for your artwork.