Filters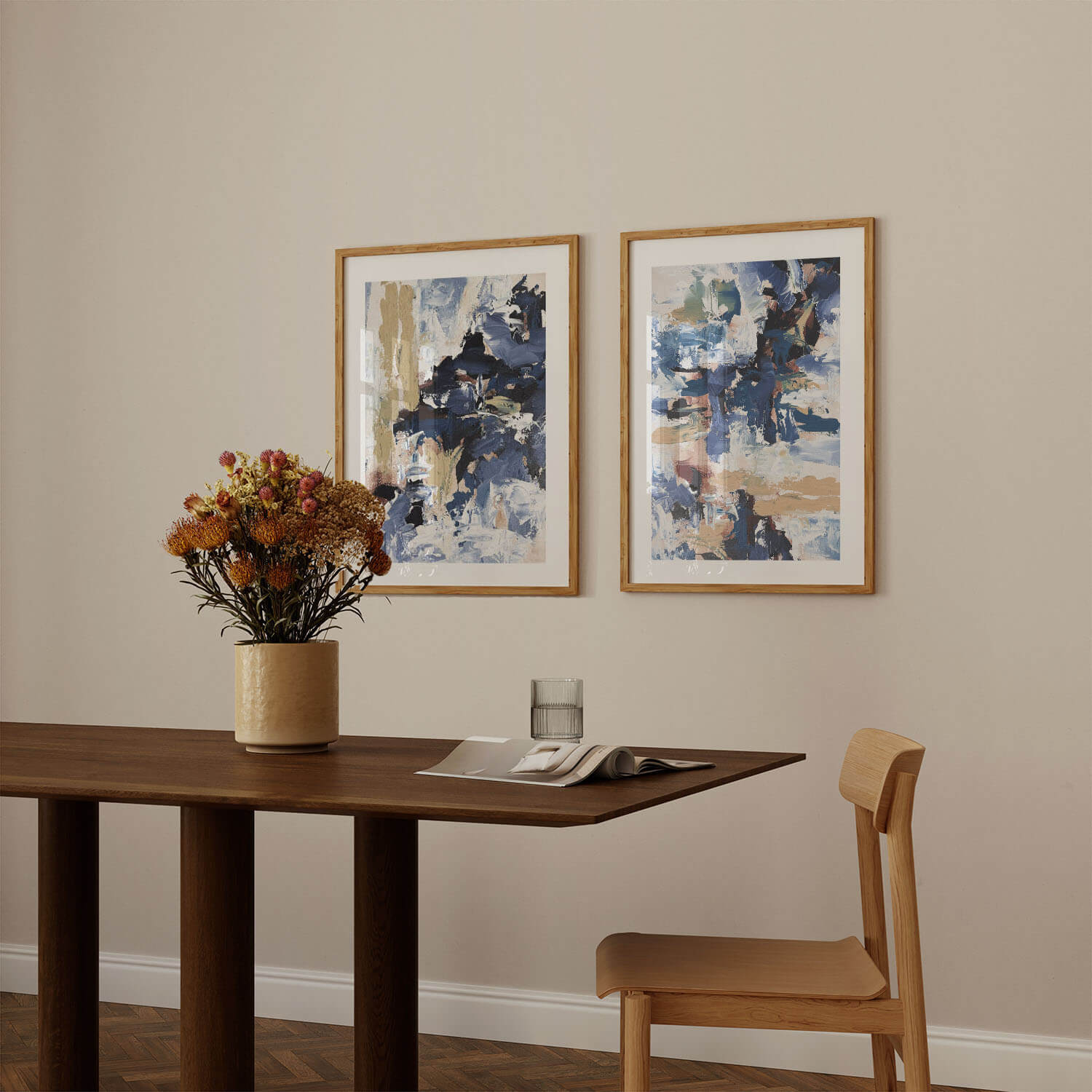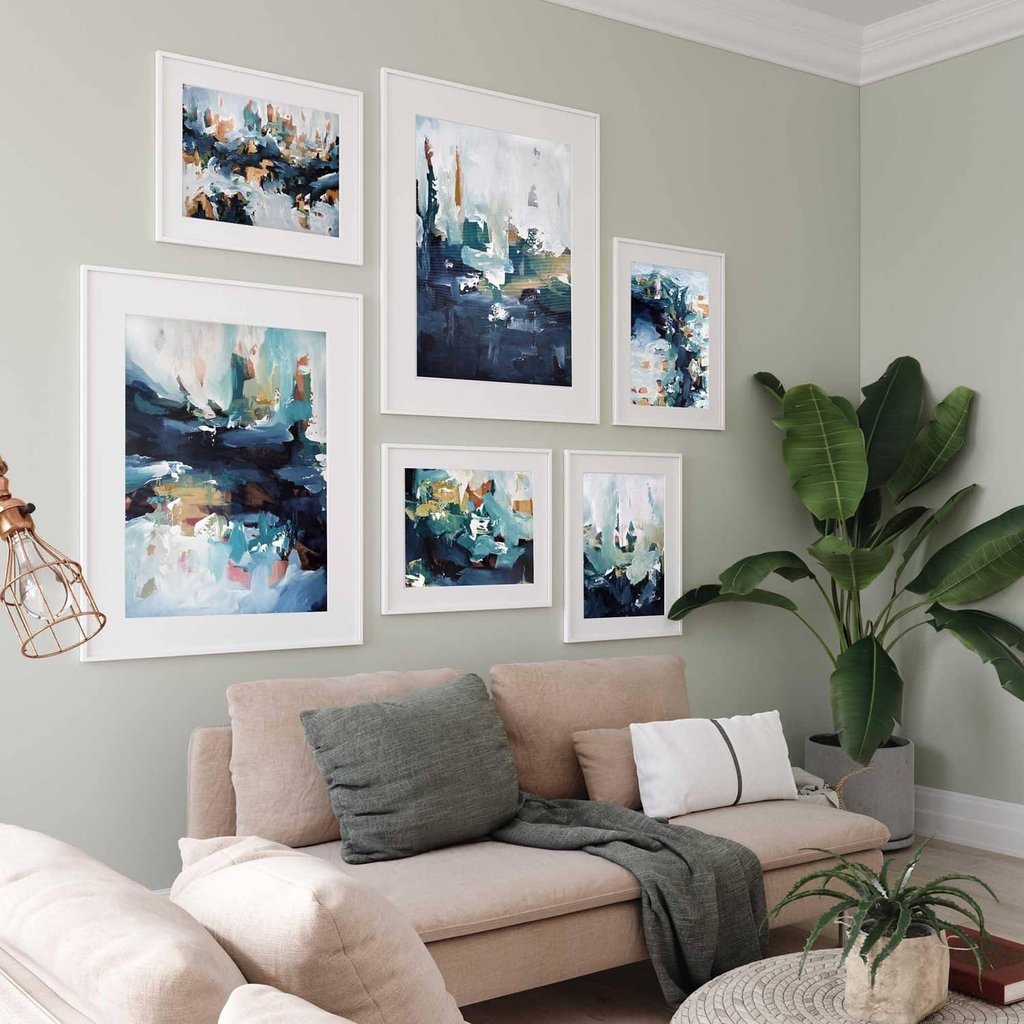 Inspired Living
Create a relaxing interior decor with our collection of blue wall art. Inspired by the ocean and the calm of the waves. Whether you are looking for an abstract wall art incorporating blue hues or perhaps a more classic fine art print of nature or botanical art, our vast collection will surely help you find the perfect piece for your space.
How To Add Blue Into My Colour Scheme
Blue hues and navy are simple to tie in your space decor and it create a seamless transition throughout your space. Blue colours in all shades can create a sense of calm and as it is a neutral colour, even though some might say a cold colour, it can create warmth and an authentic feel in the space as it is drawn from nature. Choose your perfect frame colour to add a contrast and create the perfect finish for your new masterpiece.